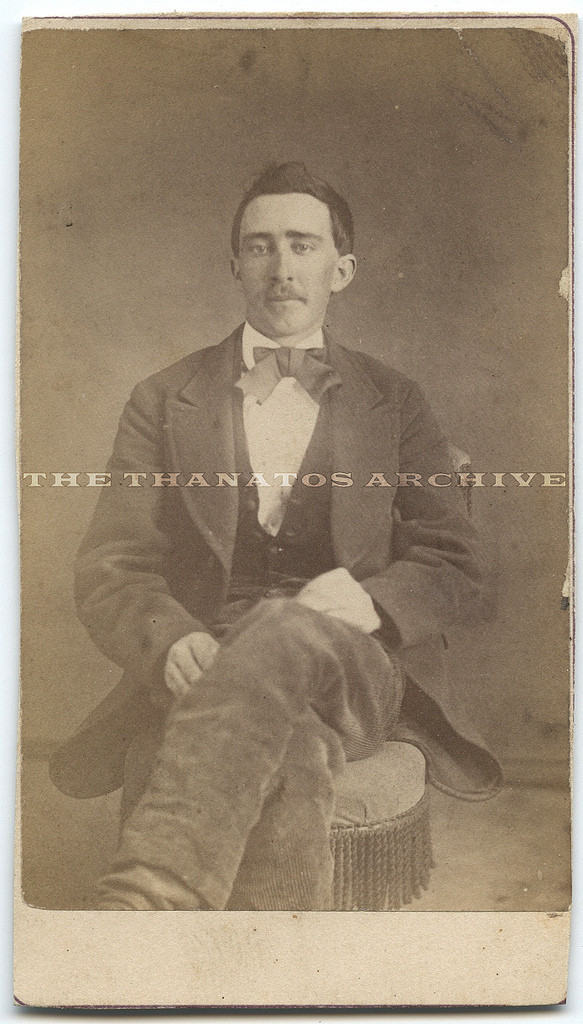 After reading an article on Huffington Post I had to check this out for myself.
Is this a promotional idea or the real thing? In his next film Nicholas Cage plays a renegade who gave his soul to fight the son of the devil. The movie is being used as a hook in order to sell the photo of a man who looks like Nicolas Cage from the circa 1870.
The ad reads…
Original c.1870 carte de visite showing a man who looks exactly like
Nick Cage. Personally, I believe it's him and that he is some sort of
walking undead / vampire, et cetera, who quickens / reinvents
himself once every 75 years or so. 150 years from now, he might
be a politician, the leader of a cult, or a talk show host.
This is not a trick photo of any kind and has not been manipulated 

in Photoshop or any other graphics program. It's an original photo 
 of a man who lived in Bristol, TN sometime around the Civil War.
The Nicolas Cage Collection [4 Discs]
Nicolas Cage