Summer Garden Containers – Enjoy color all season long with these container gardening ideas and plant suggestions.
The Lakeland Planter box is a self-watering container box that makes it easier to maintain your plants. They are maintenance free and will never rot. Easy to care for and best of all they are Made in the USA .  READ MORE>>>
View More Planter Boxes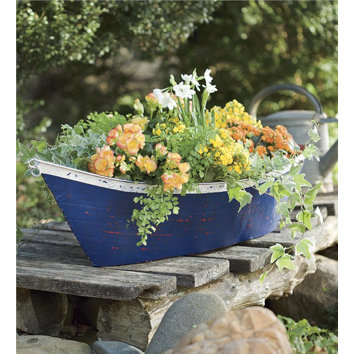 Plow & Hearth Novelty Boat Planter Box
Add a little creativity to your garden with this boat planter.  Place it on your deck or patio or add it to your garden tables for an accent piece.  READ MORE>>>>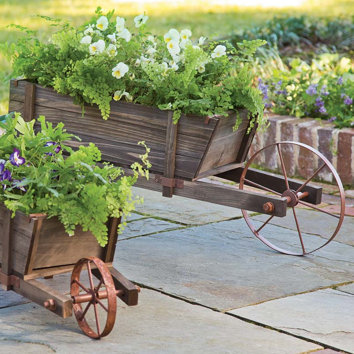 Plow & Hearth Wheelbarrow Planter
Add greenery to your porch or display a bunch of flowers on your patio using a wooden wheelbarrow planter. This is a fun way to display your plants.  READ MORE>>>
View More Wheelbarrow Planters
This fun truck is ready for you to display your plants on your porch or patio. It's designed for one small plant and makes a great nostalgic display for indoors or outdoors. READ MORE>>>

Planter Box for Garden Flowers
A Planter box or window garden box is a great way to display your spring and summer flowers. Made from easy care PVC it's easy to wash up by just rinsing off with the hose. A sub-irrigation water system encourages root growth even if you forget to water.  READ MORE>>
View More Window Boxes


Suncast Langston Round Planter (Set of 2)
You can never go wrong when displaying your plants and flowers in a round container. A resin container is perfect for small plants and arrangements. Plus, they hold up to any weather conditions and can be used year after year.   READ MORE>>>
More Planters….


August Grove Leadore Round Hanging Planter
A round hanging planter is a perfect way to hang mixed flowers or bouquets. These come in different sizes so you can create large arrangements or smaller ones. READ MORE>>>
View More Hanging Planters…


New Age Garden Novelty Wall Planter
A wall planter is a great way to add plants to your garden patio, deck or yard. It won't twist, crack or warp and can be added to small patios or balconies. READ MORE>>>
There are lots of ideas for planters in the garden from Ceramic Planters, Hanging Planters, Raised Planters, to Metal or Wood Planters. Looking for Ideas check out all of the garden planters available for your yard or patio here.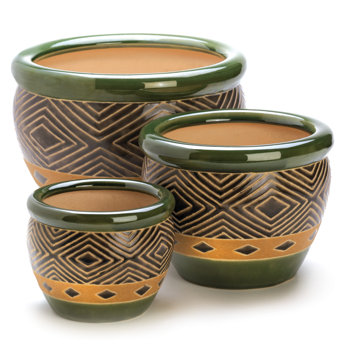 Bungalow Rose Dieren Planter Set