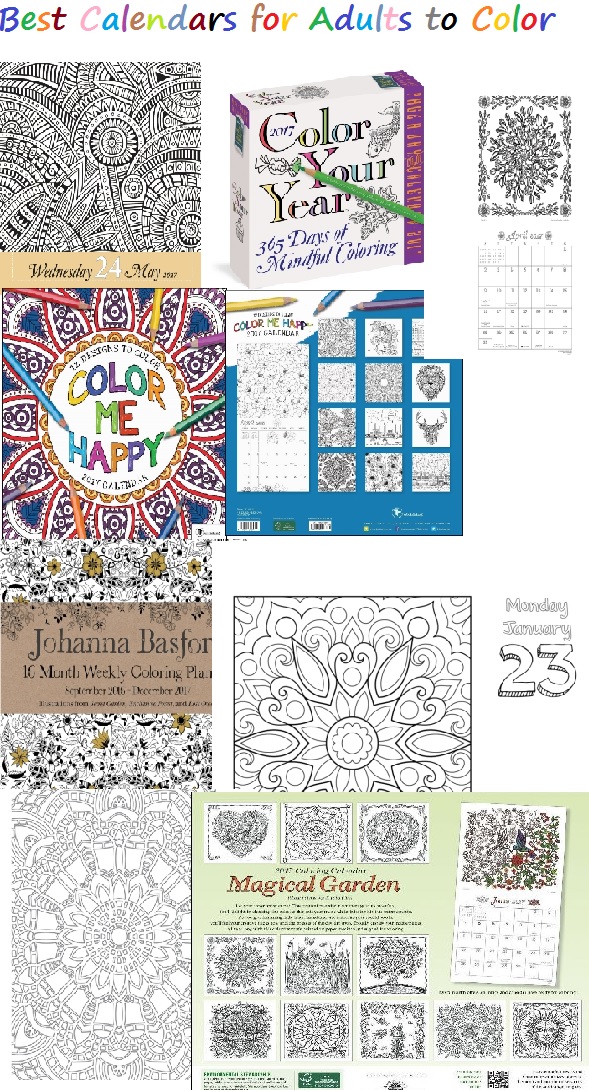 Whether you color to stay calm or just for fun there are a variety of great coloring calendars to color in every day, each week or a month at a time! Adult coloring calendars come in different shapes and sizes from desk calendars, wall calendars and even poster size coloring pages for you to enjoy!
Some of the coloring calendars come with detailed designs while others have more simple pages. There are even calendars that come with their own coloring tools such as markers or coloring pencils.
No matter what you coloring ability is, a coloring calendar will make the day more fun and if you have some downtime at work what a better way to spend it then to color!
View all of the 2018 Adult Coloring Calendars Here…

Color Me Happy 2018 Wall Calendar