Soft Innis Shoes Sandals for Women
Summer is around the corner and if you are like me I cannot stand to have socks on during the hot summer month but it can sometimes be difficult to find an affordable pair of sandals that fit comfortably enough to wear all day.  Whether you are running around with the kids, going out on a date, or are allowed to wear sandals to work you want them to look as nice as they feel.
The Sofft Innis Sandals are one of the best pair that look stylish and fit well enough that your feet feel great all day long.  They are available in several different colors and women can't say enough great things about these shoes.  READ MORE….
 Clarks Lexi Marigold Q Sandals
These lightweight sandals fit your feet well without strangling them. They also come in Wide sizes and a variety of colors.  READ MORE>>>

  Flip Flops with a Wedge
You can't go wrong with a flip flop with a slight heel to wear to the beach or on the patio.  READ MORE>>>  
A quick and easy way to get around and stay comfortable by wearing a pair of slip on Pumas – READ MORE>>>
 Earth Spirit Women's Jaci Sandals
Earth Spirit Sandals are some of my favorites. They are the most comfortable sandals I have ever worn and I own 3 pairs of these because I wear them everyday in the summer. Best of all they are under $20 and you can order them online.  Where to Find Earth Spirit Sandals.

Walk It Like It's Hot Sandal – When the sun's at full amplitude, park it up in these black sandals! 'Rapping' around your feet with crisscrossing straps – secured to white soles – and silver-buckled slingbacks, these vegan faux-leather kicks offer a legendary mix of minimalism and total 'tude.


That Braid My Day! Sandal in Pumpkin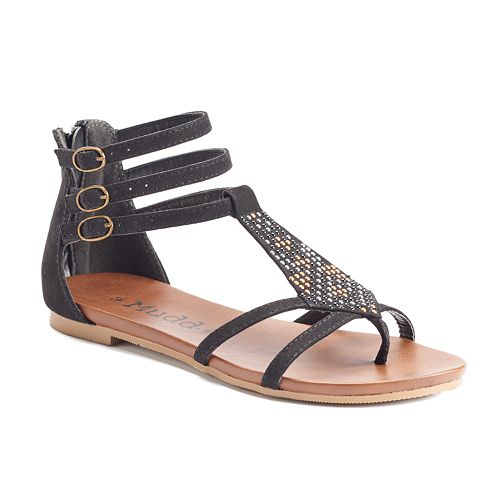 Mudd Women's Gladiator Sandals – 
These women's gladiator sandals from Mudd effortlessly spices up any outfit.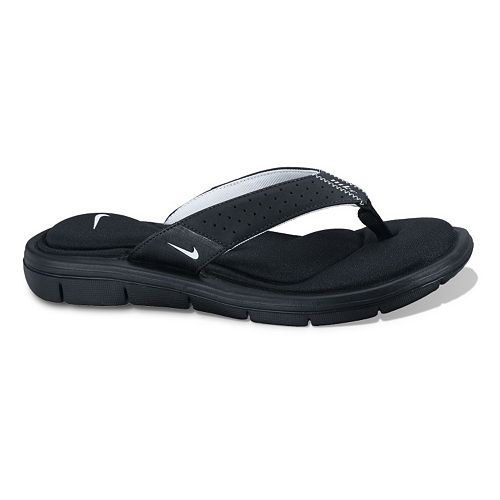 Nike Comfort Women's Flip Flops

Trendy Rivets and Flower Design Women's Sandals

Trendy Flip-Flop and Beading Design Women's Sandals