Light up Your Home this Christmas with the Holiday Houses Papercraft Kit
Light up your home this Christmas by creating the perfect scene with Holiday Houses made from paper that you can create and assemble with the easy to make Holiday Houses Kit.     note this post contains affiliate links
The Holiday Houses Kit is a set of 8 houses featuring winter Christmas decor.
Looking for a creative Christmas craft that doubles as darling decor? There's nothing like these miniature houses! With minimal assembly, it's never been easier to decorate a home for the holiday! For an extra cozy feel, place electric lights underneath the homes. Kit includes: pre-cut shapes. Tools needed: glue stick
or double stick tape
. Kit makes: 8 houses measuring approximately 3 3/4″ x 2″ w x 2″ d. Skill level 2 easy. Great for ages 6+. Instructions: punch out all shapes. Fold houses along pre-scored lines and adhere along tabs with glue stick or double stick tape. Display houses with battery operated tea lights underneath, or string houses together on a mini string lights to light up the homes! WARNING: DO not display near open flame.
Holiday Houses are a fun and easy way to make decorations with the kids at home! Easy and fun holiday decorations to make!
You might also enjoy
Related Articles
Holiday in Plastic Canvas Tissue Box Cover to Make
Fast and Fun New Crochet Christmas Elves, Garland and Christmas Tree Skirt Patterns
Ugly Christmas Sweaters Dr. Seuss Grinch Sweaters for the Holidays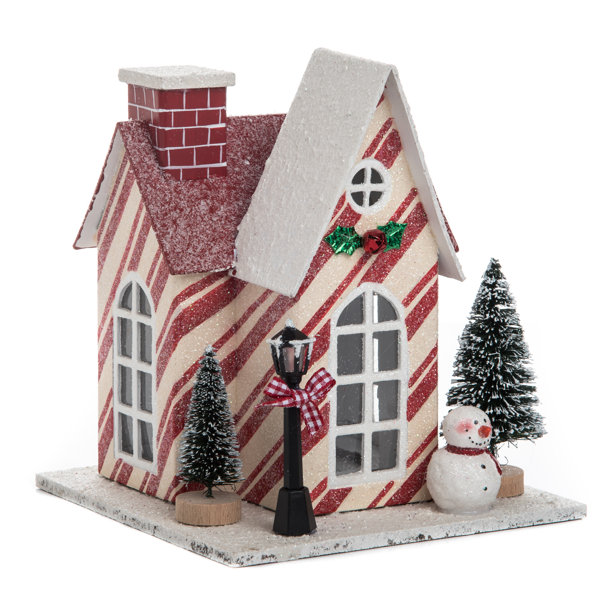 Small Plywood Light up Christmas House

Christmas Wreath Santa Claus Print Flannel Bath Mat
Light up Your Home this Christmas with the Holiday Houses Papercraft Kit