How to Decorate a Kitchen in a Sunflower Theme
Sunflower Valance
 – Brighten up a kitchen or any room by decorating in the popular yellow sunflower theme. From valances to table linens and kitchen accessories the bright colors and golden sunflowers are sure to make any day a sunny one!  The valance features bright sunflower tab tops and is a great addition to a kitchen or bath.  View the Sunflower Valance and Order one Here…
View and Search Sunflower Items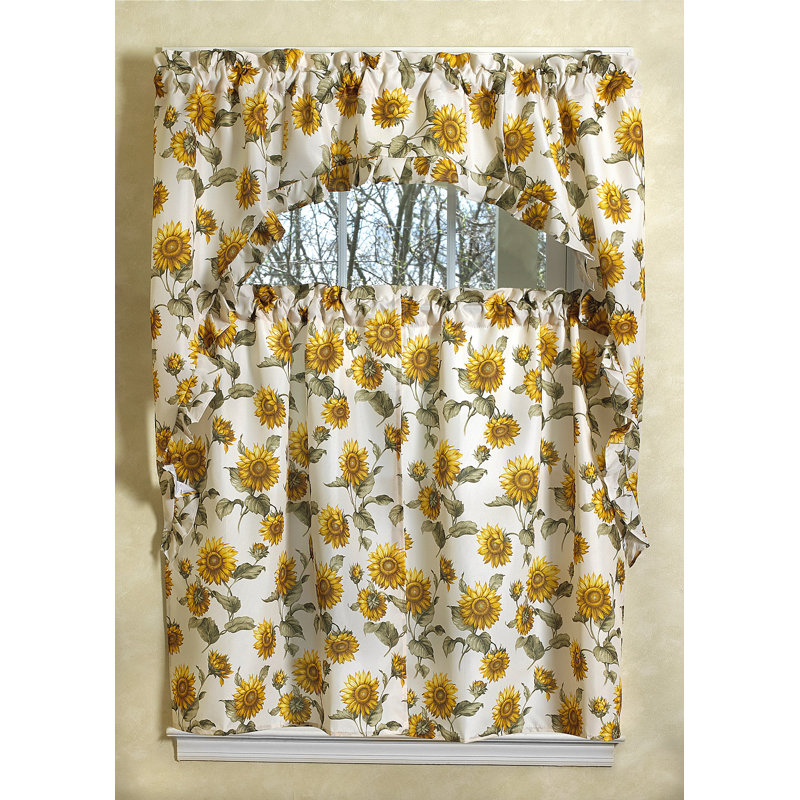 Sunflower Kitchen Curtain Set available Here…..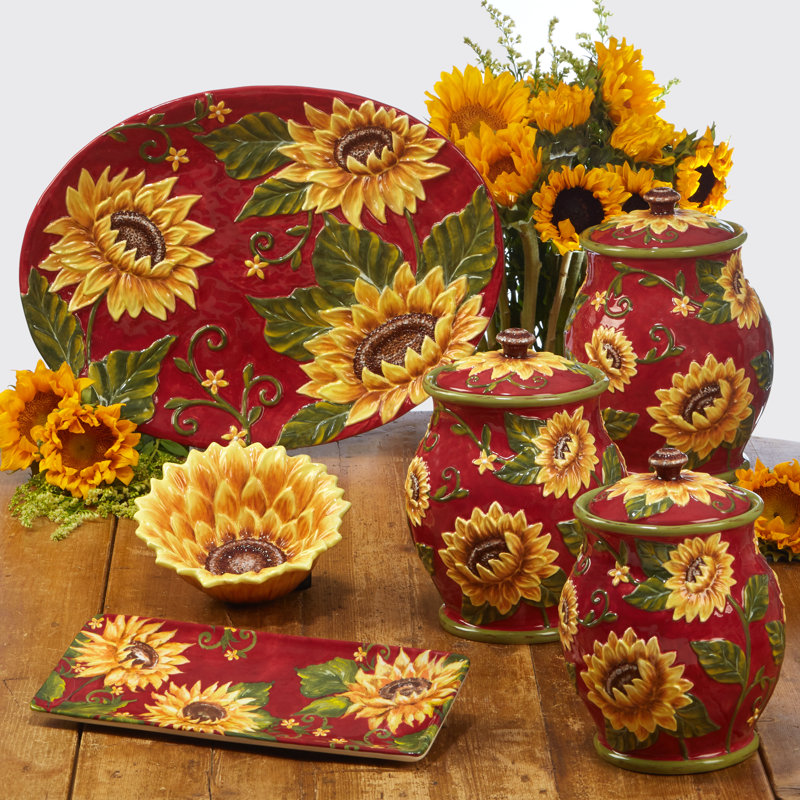 Sunflower Paper Towel Holder
 – The Metal Sunflower Paper Towel Holder is a unique and beautifully detailed holder that features handpainted flowers with an antique finish. Holds one standard paper towel roll.  How to Order the Sunflower Paper Towel Holder.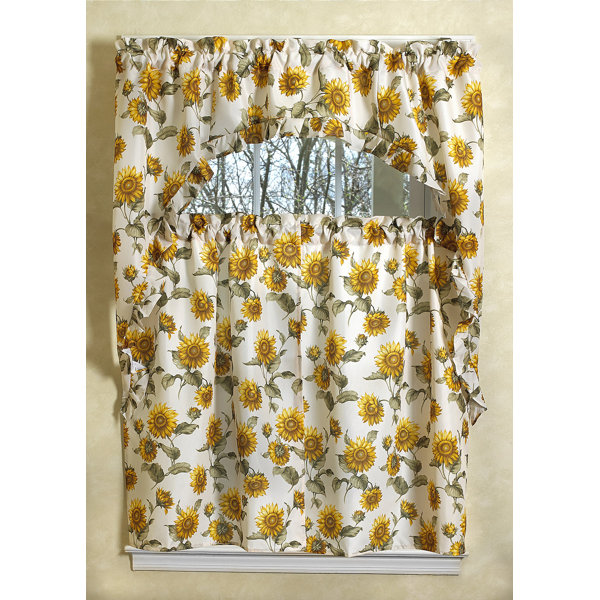 Yacine Sunflower Kitchen Curtain Set
Find Sunflower Kitchen Decor on eBay 
 Embroidered Floral Sunflower Tablecloths
and Runners – Finely crafted table linens
feature beautifully embroidered sunflowers, wildflowers, and leaves surrounded by intricate cutwork around the edges. Available as a square or a runner, they look great on their own or with a coordinating tablecloth underneath (sold separately). Machine wash. Polyester. Available either as a Runner (68″L x 13″W), or a Square (34″Sq.). – Order the Sunflower Tablecloth or Runner
View more of the Sunflower items by clicking here or on one of the photos below….