Pennywise the Clown Halloween Costume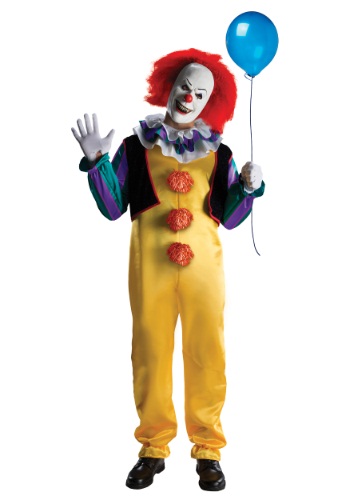 Deluxe Pennywise the Clown Costume
Pennywise the Clown first entered our nightmares from the popular Stephen King Movie (book) and continues to scare us today. This Halloween one of the hot Halloween costumes to wear to scare your friends and family at parties and during trick-or-treat will be this scary clown with his sharp teeth and frightful grin!
(affiliate links)
We know Pennywise isn't really a clown. It's a mind-reading monster that becomes what you fear most before attacking you, but that just means kids were already crazy-scared of clowns before Pennywise even showed up! Actually, the condition is known as Coulrophobia, which kinda sounds more terrifying than clowns themselves, and there are a bunch of theories for what causes it. Like maybe you saw a particularly bad clown when you were a kid and it turned you off to the whole thing forever, or maybe you just don't dig clowns and there is no reason! But one thing that is pretty consistent is that if you want to make anything extra-creepy, throwing a clown into the mix is going to do it.

So if you are going to a costume party
(or the neighbor kid's birthday party) and you really want to make a lasting impression, this Deluxe Pennywise Costume is going to help you pull it off! Modeled after the classic killer clown from Stephen King's "It", this one-piece clown costume has all the hallmarks of a silly, fun-loving clown, like bright colors and fluffy pom-poms. But then the included creepy clown mask will have your friends' skin crawling faster than you can say "You'll float, too!" We recommend bringing balloons to hand out as keepsakes to the other party goers so they can remember all of the fun you spread!
100% polyester costume
One piece jumpsuit zips up back
Elastic in wrist and ankles, pompoms on chest
Glitter vest
Collar ties around neck
Latex mask covers front of face and attached synthetic hair hangs down back
Mask secures with elastic band
Learn how to dress up like Pennywise the Clown – Costume and Ideas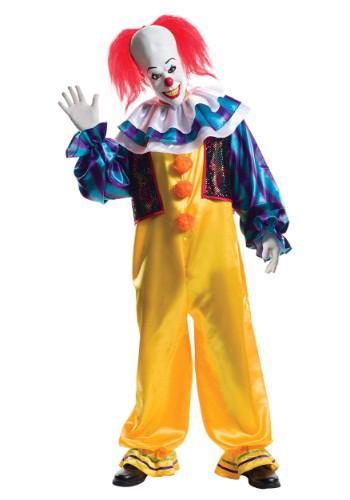 Adult Grand Heritage Pennywise Costume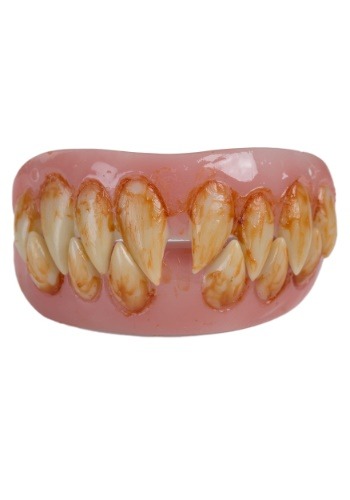 Official Pennywise Teeth from Stephen King's IT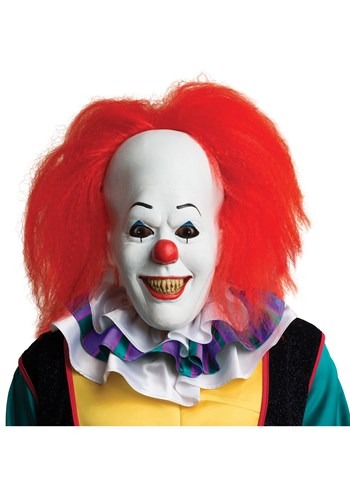 Pennywise Mask
More Scary Costumes


Related Articles
Halloween and Fall Printable Games
Halloween and Fall Crochet Patterns