Scrapbook Heat Tools and Accessories Desktop Storage
The Scrapbook Heat Tool and Accessories Desktop storage is one of the best new ways to store all of your heat tools, glue guns, fuse tools and more! Heck, you can even use it in your bathroom to store your irons, straighteners, and hair dryer! Plus, it create more space on your work area and keeps the cords organized!
Note this post contains affiliate links
Description and Details

Heat Tools and Accessories Organizer – Desktop Storage – White
Tired of all of your heat tools getting tangled? Then the Heat Tools and Accessories Organizer is just for you! This wonderful storage solution features stainless steel cups for your heated craft tools to keep your crafting space safe and organized!
Contents: One Heat Tools and Accessories Organizer
Size: 11.8″ x 7.2″ x 5.3″, with each of the stainless steel cups are 3.3″ x 4.9″
Features:
Three stainless steel removable cups for easy cleaning and storage
A front compartment that is 11.8″ x 3.3″ for extra storage such as an extension cord or for easy to access craft supplies
Made of sturdy water resistant acrylic
This organizer is the perfect size to fit on any desk or shelf for easy and tidy access to your favorite heat crafting tools!
It's acrylic and metal and much sturdier than other usual covered chipboard organizers. The metal cups mean you can put your hot tools away without damaging your organizer.
You can easily hang the organizer on a wall or sit it on a table while you work. It doesn't move or tip over while you work or remove tools because it's sturdy. But the big bonus is the small side compartment that holds a power strip. No more moving furniture every time you need to unplug a tool to plug in a different one! Now they are all plugged in and ready to use with the flip of a switch! Learn more about this item…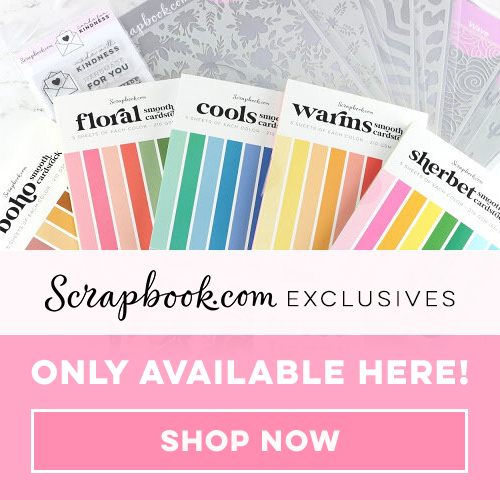 More fun Scrapbook Ideas
Check out these fun scrapbook ideas