Pumpkin Fall Quilt Patterns

Punky-Wunkin Quilts Pattern Download Modern Tradition Quilts
Pumpkin Fall quilt patterns featuring pumpkins and leaves are perfect for decorating in the crisp autumn weather! This adorable quilt pattern is sure to brighten your home this year. It's sure to be a crowd pleaser. The quilt was originally featured in Gifty Galore 2014. Fabrics used range from dark orange, light orange, gold for the maple leaf, brown for pumpkin stems, white for background and green. To make a wall hanging the finished piece measures about 40″ square.
A fall quilting pattern can be used to decorate a room, hang on a wall, display on a couch, or whatever you choose, add a few throw pillows in matching colors, get a few home decor pumpkins and you are set to go with your fall themed room.  If you are looking for decorating ideas check out the Halloween theme decor, Thanksgiving decorating ideas, including fall wreaths, floral decor, dinnerware, pillows, garlands, doormats and more.  You can easily decorate your home around this entire quilt depending on the colors you decide on for the project.
Download the Punky Wunkin Quilt Pattern Here
You can easily create all sorts of fun quilts for fall when using some of the pattern suggestions and fabrics below.
Timeless Treasures Harvest Leaves Fabric

The Pumpkin Patch Pattern Download


Pumpkin Time Placemats Pattern Download


Pumpkin Trio Pattern Download
Free Falling Leaves Quilt Pattern

Maple Leaf Quilt Quilting ePattern
Related Articles
Free Checkerboard Boo Quilt Pattern
Free Easy Halloween Ghost Crochet Pattern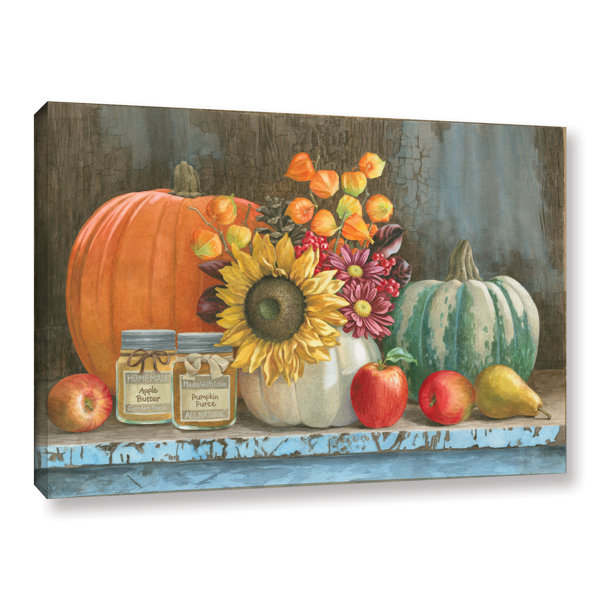 Harvest Bench Painting Print on Wrapped Canvas
Simply Autumn Quilt Pattern Book
Created by the trusted editorial team at Quilter's World magazine, Simply Autumn is a bountiful collection of 25 projects to bring the warm tones and vibrant colors of fall into your home