Why You Should Still Write Checks in the Digital Age
Why You Should Still Write Checks in the Digital Age
While check writing may seem outdated to some, 20% of Americans still rely on writing checks and it's not just the older generation that is doing this. Many younger adults are continuing the check writing practice, although it is more likely that you will see older adults and senior citizens paying at the grocery store and gas stations.
This post contains affiliate links
Banks are trying to push people towards the less expensive, faster mobile banking systems like Paypal, and online bill payments but most older Americans aren't totally sold on the idea. Most international countries have already abolished checks but in the United States we are still using them and probably will continue to do so for sometime in the future.
Why You Still Need Paper Checks
In some cases in makes more sense to write a paper check instead of using another form of payment. Here are a few ways checks can be more convenient and a safe way to protect your finances.
Businesses and Government Agencies Charge Extra Fees for Credit Card Payments – Utility companies, state and local agencies, the DMV and others will accept credit cards but they are typically through 3rd party processors. The businesses will normally pass a fee along to the consumer in order to process the credit card.
Paying without WIFI or During a Power Outage – Have you ever been to a store when their credit card readers have gone down and you don't have enough cash on you to pay at the checkout? Carrying a check with you can save you because it maybe the only way to pay for your groceries.
Some Businesses will not accept Credit Cards – We have a large local grocery store in the area that does not accept credit cards in order to provide lower prices on the groceries. They only accept cash, debit cards and checks. If you don't like carrying cash on you a check may be the best option in these cases. Other places like insurance agencies, churches, trades people, community organizations and landlords may also have the policy of only accepting checks or cash.
Minimum Purchase Requirements – Since credit card processors and banks charge a fee to a retailer every time someone uses a credit card, this may take a big bite out of a retailers profit.  Some businesses may set a minimum purchase for credit card payments. In this case you may opt to use your checkbook instead.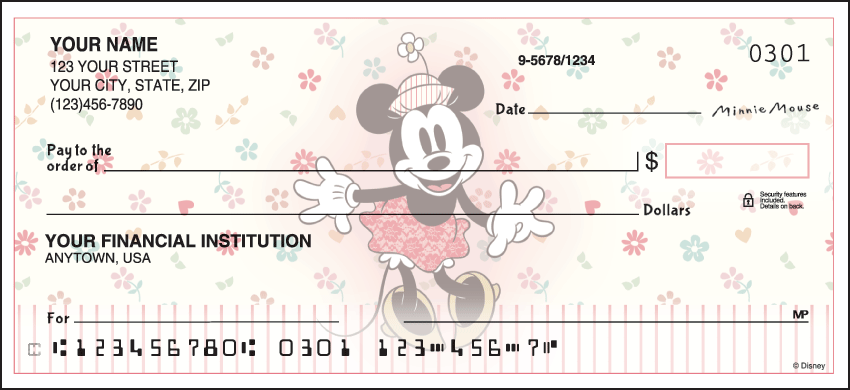 Vintage Minnie Disney Personal Checks – 1 Box – Singles
Easily Trace Your Checks – If a person or retailer doesn't accept credit cards, writing a check to them will make it safer for you to trace your payment.
Giving a Gift – During wedding season, birthdays or other special events, when you write a check you will be able to track if the recipient received the money by when they cash your check. Unlike gift cards
which may be restricted and never used you can be reassured if they deposit or cash your check.
Checks cost less to use than money orders – Banks and postal money orders will charge for a money order.
Be sure to track you transactions when writing a check.
It is a fact than MANY Americans STILL reach for their checkbook more than ANY other country in the World? Checks are the major form, and FAVORITE form of payment for so many people. Most Landlords require payment by check, deposits are regularly asked for in paper form, and there are those who want the paper trail for bill payments that checks provide.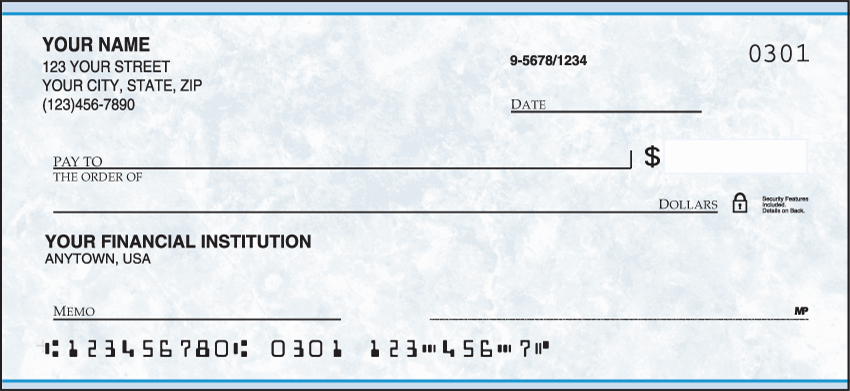 Blue Classic Classic Personal Checks
 Shop for America the Beautiful Checks at ChecksUnlimited.com